Increase efficiency and profits with optimized revenue operations
Jasmine Powers
On February 16, 2022 at 1pm Eastern, Maor Aharoni and I will be teaching SMBs how to "Increase efficiency and profits with optimized revenue operations".
In this webinar, we will discuss how solopreneurs and service providers can take advantage of all-in-one solutions like vcita to keep customers happy, increase efficiency, and earn more.
Get insights into why you need to simplify and automate your tech stack and best practices for delivering the kind of customer value that drives revenue.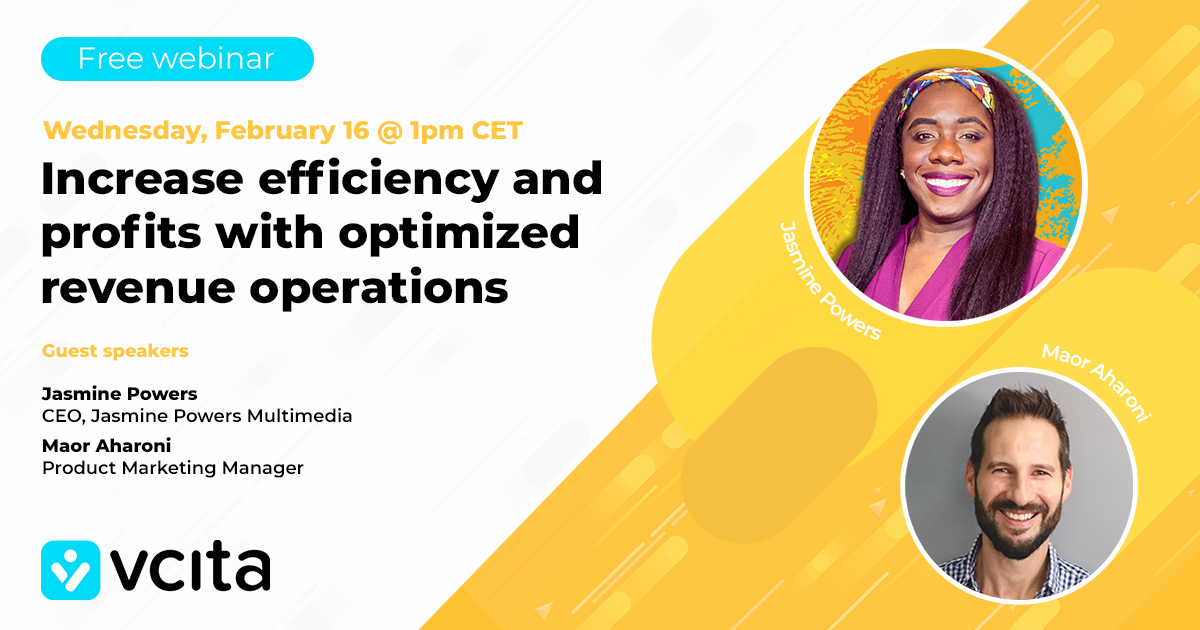 In this session you will learn how to:
• Create a seamless experience along the entire customer journey
• Use automation to delight clients and earn more
• Use integrations to simplify how you work with clients